> QC11K NC, CNC Hydraulic Guillotine Shearing Machine液压闸式剪板机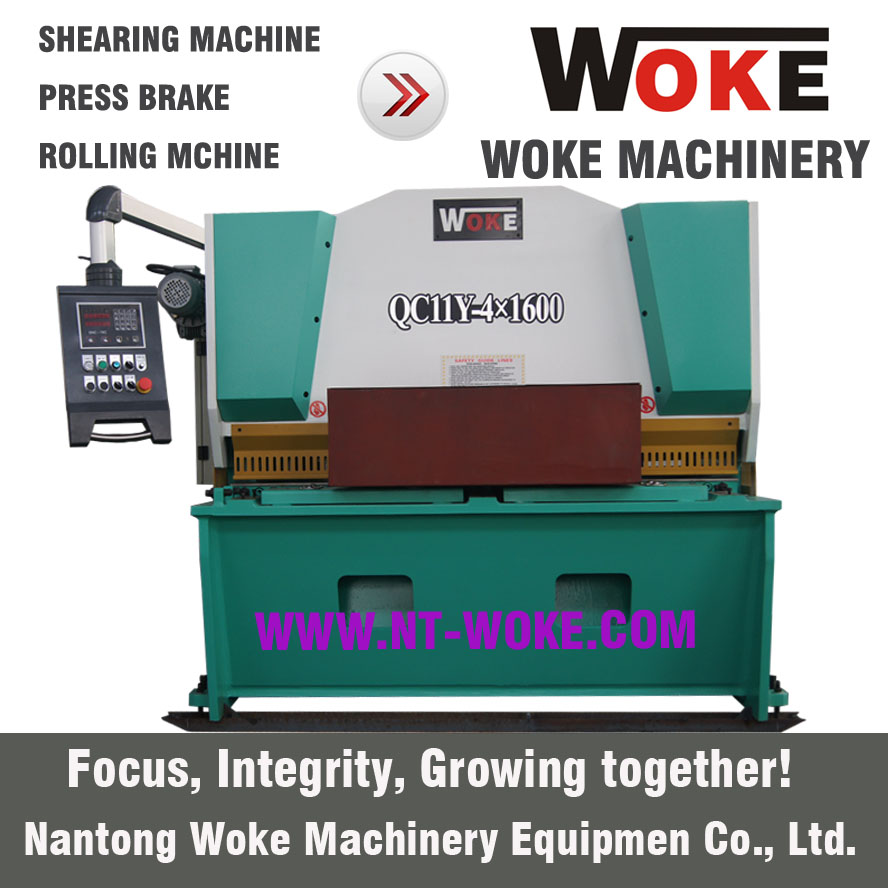 QC11K-4X1500/2500/3200/4000 Hydraulic guillotine shearing machine cutting machine
shearing machine
Guillotine shearing machine
Hydraulic guillotine shearing machine
Hydraulic guillotine cutting machine
Product description: High positioning Long service life Competitive price cnc shearing machine
Product introduction
QC11Y QC11K NC ,CNC Hydraulic Guillotine Shearing Machine / Cutting Machine
Shearing Machine Performance
1. The frame and blade's holder are both welded construction, vibration to eliminate stress with good precision;
2. Hydraulic drive, return of knife beam is smooth and prompt by accumulator or nitrogen cylinder. With easy operation,
reliable performance and nice appearance.
3. The top blades's holder adopts inner slanting construction to ease unloading working piece to promote the quality of workpiece. The stroke of top blade could be adjusted stepless.
4. Rectangular blade has four edges to use to elong service life. The cutting angle could be adjusted to relief the
deflection of working piece.
5. The forward and backward movement of back gauge is controlled by ESTUN or DELEM CNC control system.
6. All major hydraulic and electrical elements are famous international brand.
7. Pneumatic back support is optional.
Shearing Machine Parameters
Model

Max.

Shearing Thickness

Max.

Shearing Width

Distance Between Uprights

Working Table Height

Strokes

Back Gauge Stroke

Shearing Angle

Throat

Depth

Main Power

DIMENSION

mm

mm

mm

mm

Min-1

mm

°

mm

kw

mm(L×W×H)

4×1500

4

1500

1750

770

20

20-550

0.5°~1.5°

100

5.5

2300×1600×1900

4×2500

4

2500

2730

770

16

20-550

0.5°~1.5°

100

5.5

3200×1600×1900

4×3200

4

3200

3430

770

14

20-550

0.5°~1.5°

100

5.5

3900×1700×1950

4×4000

4

4000

4230

790

10

20-550

0.5°~1.5°

100

5.5

4650×1750×2000
Shearing Machine View