> Q35Y Hydraulic Iron Worker 联合冲剪机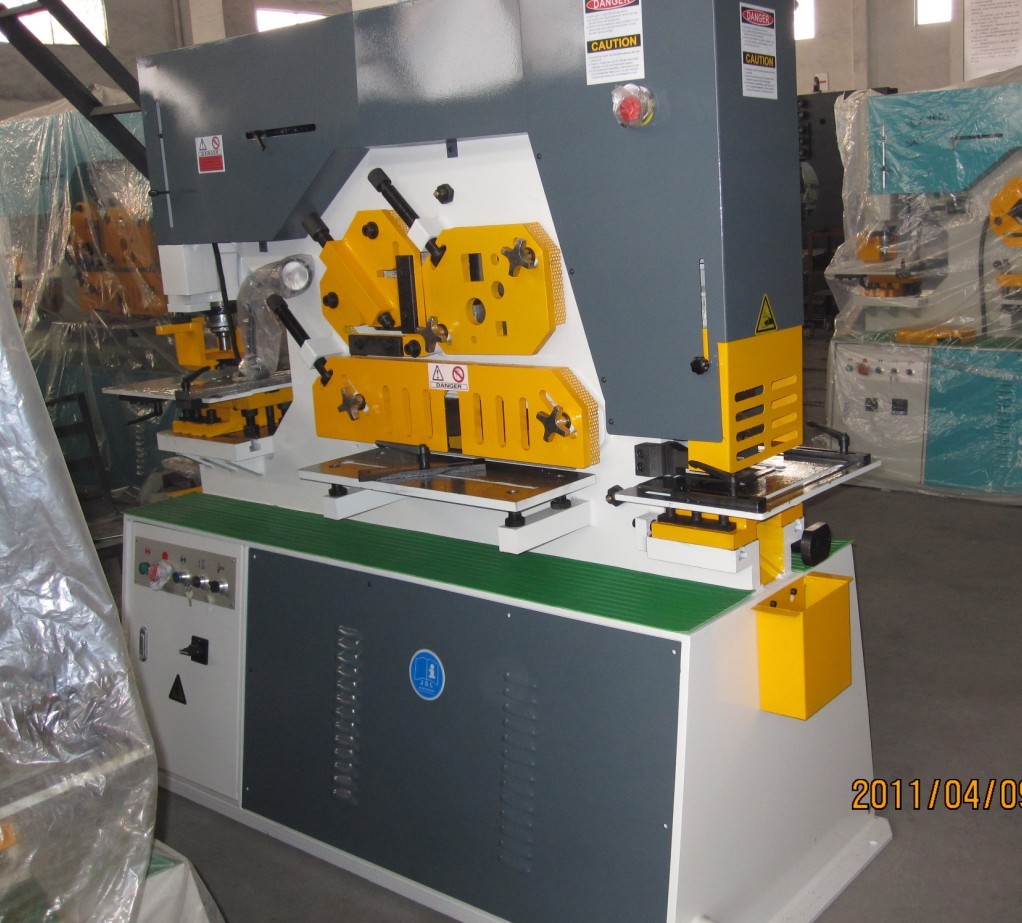 Q35Y Hydraulic Iron Worker
Punching machine
punching and cutting
Accurate positioning
High precision
Product description: Cutting flat bar, profile, punching hole and notching Light weight, low noise
Product introduction
Hydraulic Iron Worker
Functions
The machine is mainly used for cutting flat bar, profile, punching hole and notching. It can be widely used in Shipyard, Electric, Bridge, Auto-mobile, Hoisting and Transportation, Metal construction and other machinery factories etc.
Flat bar cutting, profile cutting, punching hole and notching work can be performed on the machine within the rated specification, with extra equipment, the machine is able to cut, punch and bend in special shape.
The machine adopted hydraulic driving system and has a perfect structure, with light weight and low noise, stable performance and overload protecting device.
Parameters