> 2xWE67K Tandem CNC Press Brake双机联动数控折弯机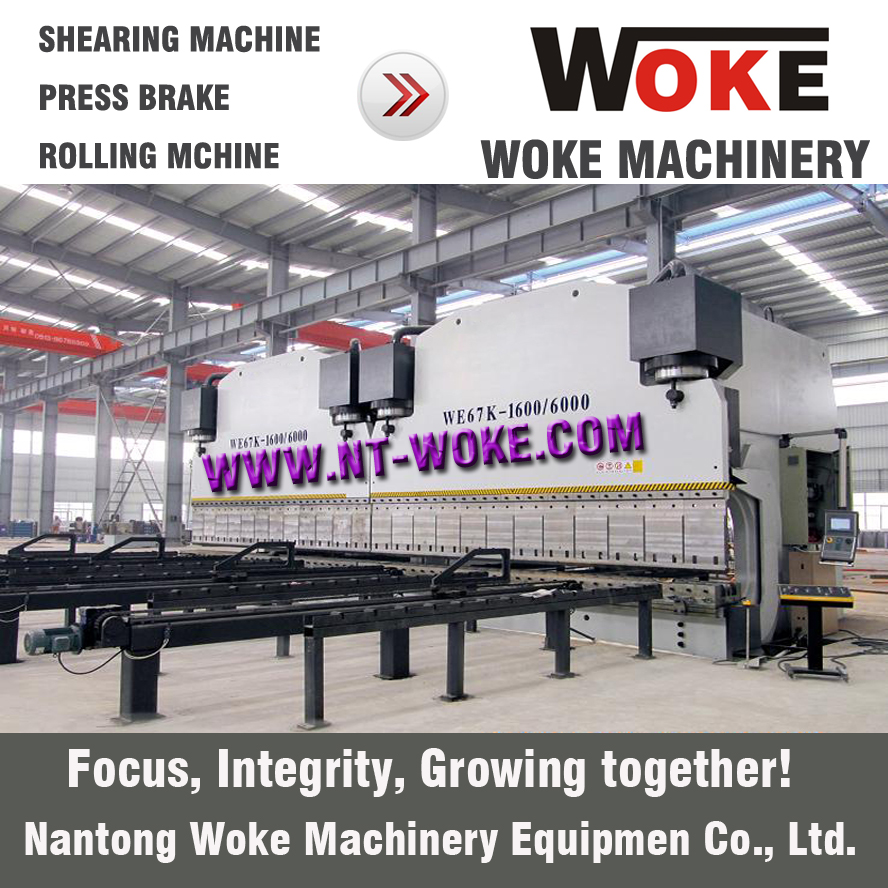 2 X WE67K-Tandem Hydraulic Press Brake
press brake machine
bending machine
Hydraulic bending machine
CNC Hydraulic Press Brake
Product description: Hydraulic press brake Hydraulic bending machine CNC Hydraulic press brake
Product introduction
2 X WE67K Tandem Hydraulic Press Brake
Tandem Press Brake Performance
1.Tandem can be designed according to the customer's requirement. Tandem machine can be operated together or separately with high efficiency and flexibility.
2.Hydraulic or mechanical crowning automatic compensation is adopted to eliminate the effect onto the workpiece caused by the ram deformation. CNC system makes convenient and precise adjustment and compensation automatically.
3.Flexible operation increases machine usage rate and decrease energy consumption.
4.All of the WE67K series can be designed into Tandem.
Tandem

Press Brake Parameters
Model

Nominal

pressure

Worktable

length

Distance

between column

Throat

Stroke

Opening

Motor

Ton

mm

mm

mm

mm

mm

kw

2×WE67K-2500T/8000

2500X2

8000×2

6200

1200

400

1500

2×2×45

2×WE67K-2000T/6000

2000X2

6000×2

4800

600

400

920

2×2×55

2×WE67K-1600T/6000

1600X2

6000×2

4800

600

400

900

2×2×55

2×WE67K-1000T/7000

1000X2

7000×2

5600

600

400

800

2×2×45

2×WE67K-800T/7000

800X2

7000×2

5600

500

400

800

2×2×37

2×WE67K-800T/6000

800X2

6000×2

4800

500

400

800

2×2×37
Tandem Press Brake View