> Section Rolling/ Bending Machine 型材弯曲机


Section Rolling Machine Bending Machine
Section Rolling Machine Bending Machine
Section Rolling Machine Bending Machine
Section Rolling Machine Bending Machine
Section Rolling Machine Bending Machine
Product description: High positioning Long service life Competitive price Section Rolling Machine Bending Machine
Product introduction
Section Rolling Machine Bending Machine
Section Rolling Machine /Bending Machine Performance
1. Shafts made of speical steel, hardened and grounded.
2. Separate and moveable control panel .
3. Water coolant system to keep hydraulic oil temperate.
4. Guide rolls are hydraulic moveable up and down to curve different arc.
5. Ability to curve tubes, angles, H, I, U as well as other type of profiles by different rolls.
Section Rolling Machine/ Bending Machine Parameters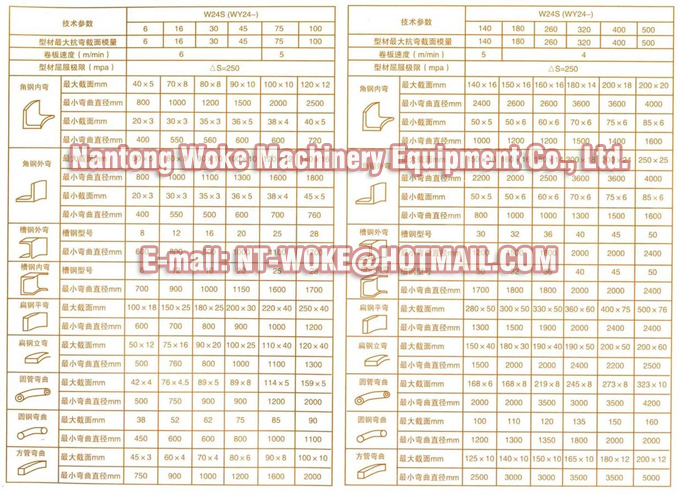 Section Rolling Machine/ Bending Machine View